Guided Safaris
San Francisco, CA

Leaders in luxury safaris
to Singita Game Reserve
in South Africa, since 1995.



Questions on Singita?
Call our USA specialists now to check Live Availability & plan your luxury safari:

1 (415) 814-6676
Singita Lebombo Safari
Four night luxury safari offer at Singita Lebombo Lodge inclusive of local safari flights from Johannesburg.
NEWS Thinking of a safari with Cape Town? Travel before October 2013 and receive a free 4th night each at Singita Lebombo & Ellerman House.
Scroll down for additional offers.
The chic
Singita Lebombo Lodge
offers dramatic luxury safari accommodation overlooking the bountiful plains of the private Lebombo Concession in north Kruger, South Africa. Only 16 contemporary safari suites, designed to disappear into the cliffside offer scenic vistas from the bedroom, bathroom and outdoor balcony. En suite Indoor and outdoor showers provide romantic safari luxury. The lodge features a young and talented team of expert safari guides to host your game viewing, gourmet chefs serving Pan African cuisine and spa therapists on hand to satisfy the discerning taste of their guests.
In the Lap of Luxury...
Special highlights of your safari -
Wonderful game viewing opportunities to see the Big Five and other wildlife. All safaris led by knowlegable Singita rangers.
Singita's trendy 16-suite luxury safari lodge designed to appear as posh eagle nests on a cliffside overlooking the spectacular Lebombo Concession.
Vibrant lounge and pool areas with breathtaking vistas - a one-of-a-kind safari lodge.
Fabulous food and wine inclusive of your stay as part of the Singita luxury experience.
Visit to the Singita African Trading Village that houses a unique contemporary African Art Gallery, wine boutique, wellness center and local artist curio store.
Memorable astronomy evenings.
IntoSouthAfrica.com Signature Singita Lebombo Safari exclusives...
With compliments of Guided Safaris, enjoy extra luxuries on your honeymoon
• Complimentary Spa Treatment (travel any time, purchase trip before Oct 2013)
• Private bush dinner beneath the stars
• Romantic turndown with bottle of sparkling wine

Questions on planning a honeymoon at Singita Lebombo?

+1 (415) 814-6676
Singita USA Bookings: 7am - 5pm
Guided Safaris, Inc.
San Francisco, California
You might also like
Extend your Singita Lebombo safari on a unique tailormade journey through South Africa with these limited-time offers by Guided Safaris: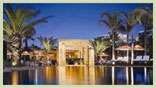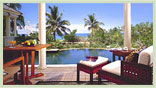 Safari Season 2013
SPECIAL PRICE INCLUDES Roundtrip air from Johannesburg International to Singita Game Reserve airstrip. Featuring 4 NIGHT* luxury accommodation at Singita Lebombo Lodge including all meals, drinks, professionally guided game viewing and laundry service.

IntoSouthAfrica.com Luxury Travel offerings: