La Residence, Franschhoek Valley
Two nights at the luxurious La Residence, located in the beautiful Cape Winelands of Franschhoek.

Franschhoek ("French Corner"), a picturesque valley where large herds of Elephant once roamed, is where the French Huguenot refugees were granted land by the Dutch in the late 1600s. The French names of the valley's regions were offered by the Huguenot settlers who cultivated the land into farms that later developed into vineyards. Today Franschhoek is a sleepy spa & wine town by day and a glamorously-bustling gourmet capital by night. The Huguenot's heritage carries on still with the local Bastille Day festival, delectable Cabernet Sauvignons, innumerable French Provençal cuisine served in cute street-side bistros (many of which make the South African Top 100 list) and of course, the beautiful Huguenot monument at the end of Main Street.
La Residence, Franschhoek
A hidden gem in the Cape Winelands, La Residence is a luxury boutique hotel fashioned in the style of Tuscan and French Country Villas. The 11 suites at La Residence are spectacularly appointed with oriental antiquity and original South African artworks. The French-style boudoirs open to opulent bathrooms with extraordinary views of the working vineyards and towering mountains. All the living areas are open to these views of the country, where rose scent and fresh fountain air create a romantic ambiance for an unforgettable winelands experience. In the serene evenings, a fine selection of wine complements the extraordinary French Provençal cuisine of the region.
In the Lap of Luxury...
Special highlights from your trip

11 rooms elegantly furnished with extraordinary antiques and original South African art.

All rooms feature his & her vanities with luxurious bathrooms.

A perfect complement to a Cape Town getaway.

Exclusive Spa with Dermalogica therapies.

Open Pool area with lovely views of the working vineyard and mountains.

Savor fine IntoSouthAfrica Signature luxury and hospitality touches.

Sumptuous wine cellar and dining options available exclusively to house residents.

Wine & Dining at La Residence
Seasonal menus celebrate the regional produce of Franschhoek with diverse culinary flavors and attractive presentation served in elegant settings both indoors and outdoors. The luxury boutique hotel also features a comprehensive wine cellar highlighting the harvest of Franschhoek as well as the rest of the Winelands to offer a full experience of South African vintages. The desserts are not to be missed!

PLAN A TRIP
Guided Safaris, Inc.
San Francisco, CA
(415) 814-6676
7am to 5pm, Mon-Fri


IntoSouthAfrica.com Signature Winelands Honeymoon exclusives...
With compliments of Guided Safaris enjoy luxurious honeymoon offers
at La Residence boutique hotel in Franschhoek Valley:

At La Residence

• Gourmet snacks and pastries with chic afternoon tea service

• Romantic sundowner: Evening Pool cocktail hour for two at La Residence.
Winelands spotlight
What's on in Franschhoek?

Franschhoek Literary festival
May 14 - 16 2013

Franschhoek Bastille Day Festival
July 17 - 18 2013

Franschhoek Uncorked Festival
September 4 - 5 2013

La Motte Classic Music Festival
October 29 - 31 2013

Franschhoek Champagne Festival
December 3 - 5 2013
When to go:
Franschhoek changes with the seasons; warm and romantic in winter from May to August, breezy and chilled in the hot summer months of September to April. Some vibrant events in the Franschhoek Valley include:


JULY
In South Africa's French Quarter, Bastille Day features a local French Film Festival, Special Bastille Day menus, a Chef & Waiters Race, Pêtanque, and an exhillirating barrel racing competition. A colorful experience of the Valley.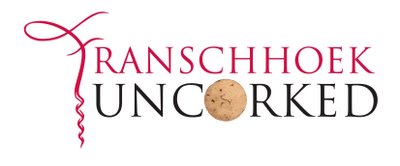 SEPTEMBER
Marking the end of Winter, Franschhoek's wineries and restaurants honor the first day of Spring by celebrating life with fine food and new vintage releases.

NOVEMBER
Stroll through ten gardens in full summer bloom in Franschhoek.


DECEMBER
Franschhoek's 'Magic of Bubbles' Festival is a social highlight in its fifth year running. The event is hosted in the gardens of the Huguenot National Monument showcasing French Champagne and local South African Cap Classique, served alongside culinary delicacies catered by the best in the local restaurant scene. Hosted by the Franschhoek Wine Valley Tourist Association.


MARCH
Franschhoek's Oesfees Festival celebrates its third year in 2013. Oesfees is the local Harvest festival highlighting the best of local Jazz with an outstanding showcase of musicians.

Travel Season 2013
: La Residence
Featuring 2 nights in a luxury boutique hotel in Franschhoek: La Residence, roundtrip local airport transfers, daily breakfast, drinks and complimentary laundry service. *Details on application for package.
*Details on application for package.
IntoSouthAfrica.com Luxury Travel offerings: